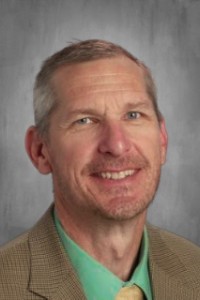 Welcome to Sheridan County School District #1
Whether you're a current member of the Sheridan One family or you are exploring schools for your children to attend, we're glad you found us. We hope this website is helpful. If you have suggestions for improvements to our website, please don't hesitate to contact us.
Our school district is located in NE Wyoming and includes the communities of Big Horn, Dayton, Ranchester, and Parkman, as well as the ranches and farm areas beneath the beautiful Big Horn Mountains. With seven schools and an online virtual academy, we strive to provide a top-notch education to all of our students, knowing that each student has a unique path to venture. Our district's motto: Individual Success Through Education is what drives us. Our dedicated teachers and staff serve a population of just over 1,000 students.
This school year, we have made an investment in literacy across all grades and curricular areas. The collective commitment of our staff will result in improved teaching and learning, and we are excited to have a unified goal for everyone to rally around. We are proud to be thought of as some of the best schools in the state, but we are never satisfied, and continue to seek ways to improve our students' learning experience.
Sheridan One operates on a four day school week, with enrichment and remediation programs offered throughout the year on select Fridays. Staff members work together one Friday a month for professional development, meeting with their cohorts from across the district to discuss educational strategies and best practices in education. We invite you to stop by and visit us any time and look forward to sharing what our district has to offer.
Thanks again for checking out our website, and we look forward to seeing you on one of our campuses this year.
Yours in Education,
Pete Kilbride
Superintendent
8/23/2022