Tongue River Middle School Counselor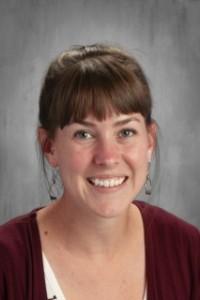 Professional Counselor's Disclosure Statement
Introduction
Licensed Professional Counselors (LPCs) are required by Wyoming law to provide students and their parents with certain information. Included in that information is this "disclosure statement."
Public school counselors provide a support service program to help empower each student to fully function in society by assisting all students to reach their potential through a life-long learning process. We use solution-focused and goal-directed strategies to help students resolve problems in their lives.
Ethics Regarding a Counseling Relationship
We will treat you with respect as a unique individual. We are concerned about your educational, career, emotional, and behavioral needs, and we seek to encourage your development in each of these areas. To do this we will occasionally need to share the information necessary to adequately evaluate, counsel, and assist you with your personal, social, academic, or career development needs.
We will abide by all national and state laws pertaining to the ethical treatment of minors. We are governed by the policies, procedures, and standard practices as established by the State of Wyoming Department of Education and Sheridan County School District Number One Board Policy. As Licensed Professional Counselors, we are governed by the American Counseling Association Code of Ethics and the Wyoming Mental Health Licensing Board.
Counselors must maintain ethical, professional, and social relationship boundaries with their students, including those boundaries that agree that sexual intimacies between a counselor and client are never appropriate.
Confidentiality
We will protect the confidentiality of information received in our counseling relationship as specified by federal and state laws, written policies, and ethical standards. We will also protect the confidentiality of your school records and release personal data only according to prescribed laws and school policies.
For any of the following matters, legally and ethically, we may break confidentiality and involve others who can help:
A. If disclosure is required to prevent serious and foreseeable harm to you or others.
B. If we are made aware of the potential or actual occurrence(s) of physical or sexual abuse of minors, persons with disabilities, or senior citizens.
C. We will disclose information to an identified third party who is at high risk of contracting a disease from you that is both communicable and fatal, providing that you have not already informed him/her or are not intending to do so.
Confidentiality cannot be guaranteed in group counseling sessions due to their nature and composition. In group counseling, members of the group are always admonished to maintain confidentiality, but this cannot always be ensured.
As counselors we will respect the inherent rights and responsibilities of your parents and may share information with them about you. We are sensitive to the cultural and social diversity among families, and we will adhere to the laws and local guidelines as they pertain to facilitating your maximum development and welfare. We recognize that all parents (custodial and non-custodial) are vested with certain rights and responsibilities for the welfare of their children by virtue of their position and according to the law.
Provisions for Complaints
If we are not able to help you resolve your concerns, or you wish to obtain further information or report a complaint, you may contact the Superintendent of Sheridan County School District #1, Pete Kilbride, at 655-9541, or contact the Wyoming Mental Health Professions Licensing Board at 2001 Capitol Avenue, Room 105 Cheyenne, WY 82002 (Phone: 307-777-7788).
Submitted by:
Keri Braunberger, MS, LPC, NCC, DQCS
LPC -1320
Bachelor's Degree in Elementary Ed.
Master's Degree in Community Mental Health Counseling