Big Horn Middle School Counselor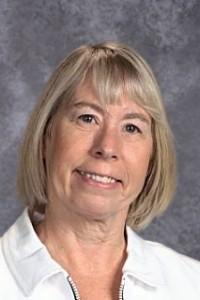 DISCLOSURE STATEMENT


NAME: RENEE' T. ARESENAULT

TITLE: SCHOOL COUNSELOR/SOCIAL WORKER
BUSINESS ADDRESS AND PHONE
CENTRAL OFFICE
SHERIDAN COUNTY SCHOOL DISTRICT NUMBER 1
1127 DAYTON STREET, P.O. BOX 819
RANCHESTER, WYOMING 82839
(307) 655-9477
FORMAL PROFESSIONAL EDUCATION:
BACHELOR OF SCIENCE IN SOCIAL WORK (BSW) - THE UNIVERSITY OF TEXAS AT AUSTIN – 1997
MASTER OF SCIENCE IN SOCIAL WORK (MSSW) - THE UNIVERSITY OF TEXAS AT AUSTIN – 1998
LICENSURE STATUS:
LICENSED CLINICAL SOCIAL WORKER, LCSW-328B
STATEMENT OF CONFIDENTIALITY:
A PRIMARY OBLIGATION IS TO SAFEGUARD INFORMATION ABOUT INDIVIDUALS OBTAINED IN THE COURSE OF TEACHING, PRACTICE, AND RESEARCH. PERSONAL INFORMATION IS COMMUNICATED TO OTHERS ONLY WITH THE PERSON'S CONSENT (OR PARENT/GUARDIAN CONSENT) OR IN THOSE CIRCUMSTANCES WHERE THERE IS CLEAR AND IMMINENT DANGER TO THE STUDENT, TO OTHERS, OR TO SOCIETY. DISCLOSURE OF INFORMATION FROM COUNSELING IS RESTRICTED TO WHAT IS NECESSARY, RELEVANT, AND VERIFIABLE. CONFIDENTIALITY CANNOT BE GUARANTEED IN GROUP COUNSELING, MEMBERS OF THE GROUP ARE ALWAYS ADMONISHED TO MAINTAIN CONFIDENTIALITY, BUT THIS CANNOT ALWAYS BE ENSURED. I RESPECT THE INHERENT RIGHTS AND RESPONSIBILITIES OF PARENTS AND MAY SHARE INFORMATION WITH THEM ABOUT THEIR CHILD. I WILL ADHERE TO THE LAWS AND LOCAL GUIDELINES AS THEY PERTAIN TO FACILITATING STUDENTS MAXIMUM DEVELOPMENT AND WELFARE.
STATEMENT OF SEXUAL INTIMACY INAPPROPRIATENESS:
SEXUAL INTIMACY WITH A STUDENT IS NEVER APPROPRIATE
CODE OF ETHICS:
I WILL ADHERE TO THE NATIONAL ASSOCIATION OF SOCIAL WORKERS (NASW) CODE OF ETHICS.
REQUIREMENT OF DISCLOSURE STATEMENT:
THIS DISCLOSURE STATEMENT IS REQUIRED BY THE MENTAL HEALTH PROFESSIONS LICENSING ACT BY THE MENTAL HEALTH PROFESSIONS LICENSING BOARD
2001 CAPITOL AVENUE, RM 127
CHEYENNE, WYOMING 82002
(307) 777-3628
AREAS OF SPECIALIZATION:
SCHOOL COUNSELING 5-8TH GRADES
CHILD, ADOLESCENT, AND FAMILY ASSESSMENT, DIAGNOSIS, & THERAPY
INTENSIVE CHILD AND FAMILY TREATMENT SERVICES
THERAPEUTIC & REGULAR FOSTER CARE
SUPERVISOR:
BRIAN LAWSON, BIG HORN MIDDLE SCHOOL PRINCIPAL
333 U.S. HIGHWAY 335, P.O. BOX 490
BIG HORN, WYOMING 82833
PHONE: (307) 674-8190
FAX: 307-672-5306
SIGNATURES:
___________________________________________________________ DATE:________________________
STUDENT/PARENT/ GUARDIAN
___________________________________________________________ DATE:________________________
RENEE T. ARSENAULT- MSSW, LCSW 328