Michele Fritz, MSW, PLCSW
SCSD1 School Social Worker
Sheridan County School District #1
PO Box 819
Ranchester, WY 82839
michele.fritz@sheridan.k12.wy.us
307-655-9541 Ext. 1129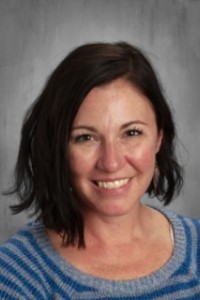 Professional Disclosure Statement
Professional Disclosure Statement
I am grateful for the opportunity to serve you and I promise to do my best in ensuring a safe environment where you can openly discuss your experiences, thoughts, concerns, and feelings. As a person-centered social worker, I strive to provide a positive therapeutic setting for all my clients, based on the pillars of person-centered counseling: unconditional positive regard, empathy, and genuineness. Please review the rest of this disclosure statement and sign at the bottom.
Education
I earned a Master of Social Work with a School Social Work Certification from the University of Wyoming (2020). I earned a Bachelor of Art in Psychology from the University of Dayton (2001).
Licensure status
● Provisional License of Clinical Social Work
● Wyoming Professional Teaching Standards Board Certification
● Designated Clinical Supervisor
Pete Kilbride, LPC
PO Box 819
Ranchester, WY 82839
307-655-9541 x1132
Statement of Confidentiality
Information that you share verbally or written during sessions is kept in strict confidence.
All information shared will be kept confidential; however Wyoming Statute 33-38-113 identifies the following exceptions to the privileged communication between counselor and client (confidentiality).
a) If I believe you are a danger to yourself or someone else
b) If you give me written permission to disclose information
c) If abuse or harmful neglect of children, the elderly or disabled or incompetent individuals is known or reasonably suspected
d) If the information is court ordered
f) In case of a Medical Emergency
Even under these circumstances only essential information will be revealed and as much as possible and you will be informed before confidentiality is broken.
As a provisionally licensed counselor I will be receiving supervision (by an individual who is bound by the same code of ethics) to continually improve my counseling skills, any information shared during supervision will be discussed for professional purposes only and every effort will be made to protect the client's identity.
Professional statements
As a social worker, I will adhere to the Code of Ethics of the National Association of Social Workers. I fully understand that sexual intimacy with a client is never appropriate. This disclosure statement is required by the Mental Health Professions Licensing Act.
Registering Complaints
You have the right to complain if you believe your rights have been violated. You will not be retaliated against for filing a complaint. Please feel free to contact my designated clinical supervisor (contact information is available above) or to file a formal complaint you can contact the Wyoming Mental Health Licensing Board.
WMHLB
2001 Capitol Avenue, Room 105
Cheyenne, WY 82002
307-777-7788
Signatures:
Client:_________________________________________ Date: ______________
Parent/Guardian:________________________________ Date: ______________
Witness:________________________________________ Date: ______________ (Michele Fritz, MSW, PLCSW)